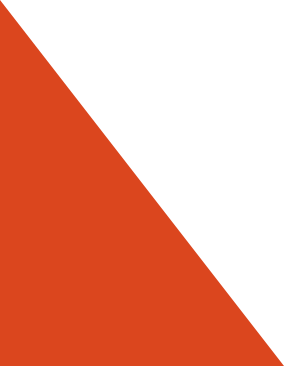 Welcome to my news page, where I will endeavour to keep everyone updated as to the progress of my novel writing, book reviews and events as they happen.
Thursday, January 12th 2017
DEEP DOWN DEAD BOOK LAUNCH AT WATERSTONES, PICCADILLY
I was lucky enough to attend the book launch of Steph Broadribb's debut thriller novel, Deep Down Dead on Tuesday evening. Having read the book, I can safely say it is a roller coater adventure from start to finish. I thoroughly enjoyed it. To read my review click on 'Bookshelf'.
Left: Karen Sullivan, of Orenda Books, introduces Steph Broadribb, author of 'Deep Down Dead'.
Right: Steph Broadribb is interviewed by Martyn Waites, author of 'The Woman in Black: Angel of Death', the sequel to 'The Woman in Black",
Thursday, March 9th 2017
A 'DEADLY' INTERVIEW AND BLOG TOUR
I was absolutely thrilled to be able to interview Matt Johnson, author of 'Wicked Game'. His thrilling debut novel had me hooked right from page one. I am now eagerly looking forward to reading the second book in the trilogy, 'Deadly Game'.
In the interview, Matt talks about how the moving, and emotive trailer that accompanies the novel's publication came into being. If you have not already seen it, click on the link in 'Interviews', then discover the ideas behind it.
Watch out too for my review of 'Deadly Game', which will be published on March 14th as part of the Orenda Books Blog Tour for the novel.
Tuesday, March 28th 2017
GUARDIAN LIVE EVENT
I attended my first 'Guardian Live' event this evening. Not usually politically minded, I agreed to accompany my husband to a live debate on 'The Rise of Popularism and the Future of Politics'. It seemed only fair, as he has attended many an event with me that I'm sure he would rather have missed. However, I was surprised to find that I actually enjoyed it.
Held at the Milton Centre, opposite the Barbican, the panel was chaired by John Harris, a Guardian writer. Although it started out quite slow, once the panellists began to get into their stride, it developed into an extremely lively debate. Once again, the Guardian have come up trumps with their ability to organise interesting and informative events.
Tuesday, April 24th 2017
EXPRESSING AN OPINION
I must be totally addicted the Guardian Masterclasses because I attended yet another one this evening. This time is was about writing opinion pieces. The lectures were split between Tim Dowling and Polly Toynbee, both columnists for the Guardian. Their experience and knowledge made for an entertaining evening. I also learnt heaps from both of them.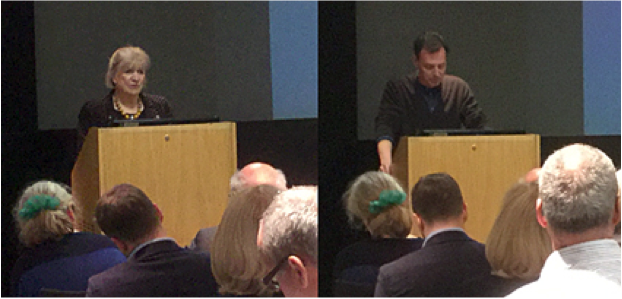 Saturday, June 24th 2017
ANOTHER UNIVERSITY COURSE
I attended the City University today for a course on Writing for the Digital Media. The tutor was brilliant and I learned some very valuable tips about the difference between writing a novel – or any printed material – and writing for a website. Over the coming months, I now intend to put this knowledge into practice and revamp some of my website pages. So, watch this space folks.
Wednesday, July 12th 2017
ARE WE LIVING IN A POST TRUTH ERA?
I attended my second 'Guardian Live' event this evening. This time the debate asked the question: 'Are We Living in a Post Truth Era?'. Among the topics discussed were the usual suspects: Brexit, Donald Trump and the Conservative government... particularly Teresa May.
Held at Kings Place – beneath the Guardian offices – the panel comprised Matthew d'Ancona (journalist and former editor of The Spectator), Evan Davis (economist and BBC Newsnight presenter) and was chaired by Jane Martinson (The Guardian's head of media). It was a lively debate with plenty of interaction from the audience, who posed several interesting questions. It was a very entertaing evening.
Tuesday, August 1st 2017
AUGUST BOOK REVIEW
This month's review is of 'The Crossing' by Michael Connelly. Book 20 in the 'Harry Bosch' series, it sees Harry move away from being an LAPD detective and cross to the dark side of investigating – helping the defense to exonerate a potentially guilty man. To read my review click on 'Bookshelf' in the side bar.
Wednesday, August 2nd 2017
WHAT A DIFFERENCE AN EDIT MAKES
I recently made an extremely wise decision to approach a professional proof reader to edit my latest novel. It was the best investment I have ever made. Not only did Sian Phillips do a thorough job in reading my manuscript, she also made several useful and spot on suggestions for improving it. Although it means I now have much work ahead of me with the revisions, her valuable input has helped to turn what was an okay story into something special. If any of you are looking for a proof reader/editor. I can thoroughly recommend her.