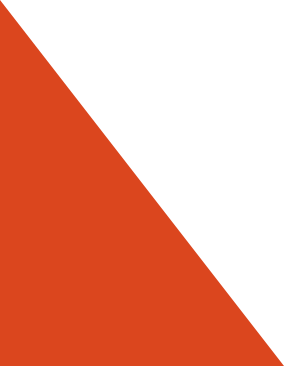 Reviews for 'Truth & Revenge'

OFFICIAL OnlineBookClub.org REVIEW
– I found this a really engrossing read from start to finish and the concept of spreading the story over two countries and a 20-odd year time period works really well. I could really identify with the main character, although I've admittedly never been involved in this level of intrigue! As a debut novel, it has left me wanting to see what Sheila Rawlings comes up with next.
– An easy read - I liked the story line.
– I was hooked. It is an extremely well written book. The storyline and characters all have their own twists and turns which makes it thrilling and difficult to put down.....you just find yourself racing onto the next page.
– As a first novel for this author I found it an easy read. The style is very down to earth and the concept well thought out. The main characters seemed real enough to be part of today's world (perhaps Sheila's previous experience of working in a publishing office has had an influence on content). This is probably one book I have read fairly quickly as it held my interest, normally I take months to get through most books. As a debut I think this is an excellent start and would recommend the book to anyone. I look forward to Sheila's next book with great interest.
– Have only recently returned to book reading after many years of 'not finding time'. 'Truth & Revenge' is a good, easy read. It is well-written (can't say that of many of the books I have read recently) and held my imagination well. I didn't want to put it down! Well done - a very good first novel.
– Really enjoyed this book, it's an easy read but with more to it than a chic lit, I found it a cross between a thriller and chic lit. I would certainly recommend it and look forward to more from this author
– Like many people I only seem to get the chance to read when I am on holiday. So on a recent holiday to Cuba I made sure I had my copy of Truth & Revenge packed and duly opened it when I got to the airport.......having first done the duty free shopping of course.......oh and treated my husband to breakfast as I knew I would get no peace until he had been fed!!!
So now my scene had been set it was time to be taken into the scene of Truth & Revenge......and I was hooked. It is an extremely well written book. The storyline and characters all have their own twists and turns which makes it thrilling and difficult to put down.....you just find yourself racing onto the next page.
For me, the length of the book was just right and I liked the font, layout and the bleached white paper made for easy reading.
Considering this was Sheila's debut book, I think she has done extremely well and I can't wait for the next one.......no pressure Sheila but our next holiday is in February and I would very much like to be packing the next volume !!!!
– What an amazing book, I couldn't put it down, can't wait for the next one. Well done Sheila
This romantic whodunit gets off to a strong, dramatic start in chapters 1 and 2. In Chapter 3, I thought I had accidentally picked up a copy of Bridget Jones' Diary. The transition was so startling that I wondered how the author was going to connect it with the first chapters. However, I'm glad I kept reading because the author eventually connects the stories in a touching and very satisfying way.
It was refreshing that the two leading characters, Chris and her boss Simon, were somewhat introverted - but not serial killers, social outcasts or weirdos – and that they both led productive, successful lives.
I thought I had figured out who the revenge-seeking culprit was halfway through the story, so I was pleasantly surprised by the surprise twist later in the story.
The "day-in-the life" style of writing can be a blessing and a curse. It's a blessing because it's easy to relate to a character whose life is so similar to one's own. I could really relate to the scene where Chris is late for work and encountering all manner of obstacles. On the other hand, it's a curse because it's easy to become bored by a character whose mundane life is so similar to one's own. In one chapter, Chris has to prove her mettle by standing up to an uncooperative and arrogant co-worker. We've all been there, but on paper it just came across as petty and juvenile. Maybe the guy could have been a bigger jerk for dramatic purposes, or maybe a glimpse of previous humiliations that Chris had to endure might have given her assertiveness more emotional effect.
Some of the chapters could have ended on a stronger note, with some kind of "hook" that made me look forward to the next chapter, although this wasn't an issue in later chapters.
Also, a couple of descriptions seemed unnecessary because they were "givens" and didn't add any value to the story. An example is a description of office that had while walls, with the added explanation that they were painted that way to brighten the space. A cheery yellow or drag beige might hint at a character's personality, but since white is such a common and neutral color, further explanation seemed superfluous. Also, on two occasions, a character was noted for having olive skin, which would be expected for a native of Italy. Once mention might be ignored, but two mentions is like pointing out that a Scandinavian person has fair skin.
The grammar, punctuation and formatting were noticeably superior.
Because of the number of characters and backstories and the skill with which the author blended them all together, and because of the level of detail, I give Truth and Revenge 3 out of 4 stars. I think the avengers were given short shrift and could have been better developed; If not for that, I could have given this story 4 stars.